Gnome City (APW)
From Angry Wiki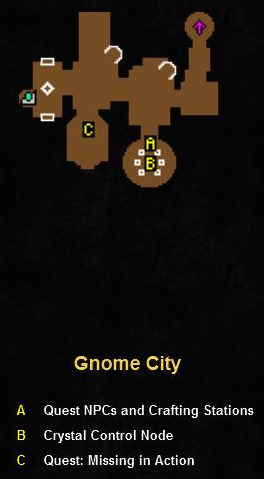 Gnome City is the outpost of the gnomish expedition in the Ancient Port Warehouse, several quest givers, utility NPCs, and above all, safe haven, can be found there.
You can craft APW specific items there, and only there (Hoptonian Rivets, Hoptonian Thread and APW crafted items).
The resurection altar is also here.
List of NPCs