Infineum Mines
From Angry Wiki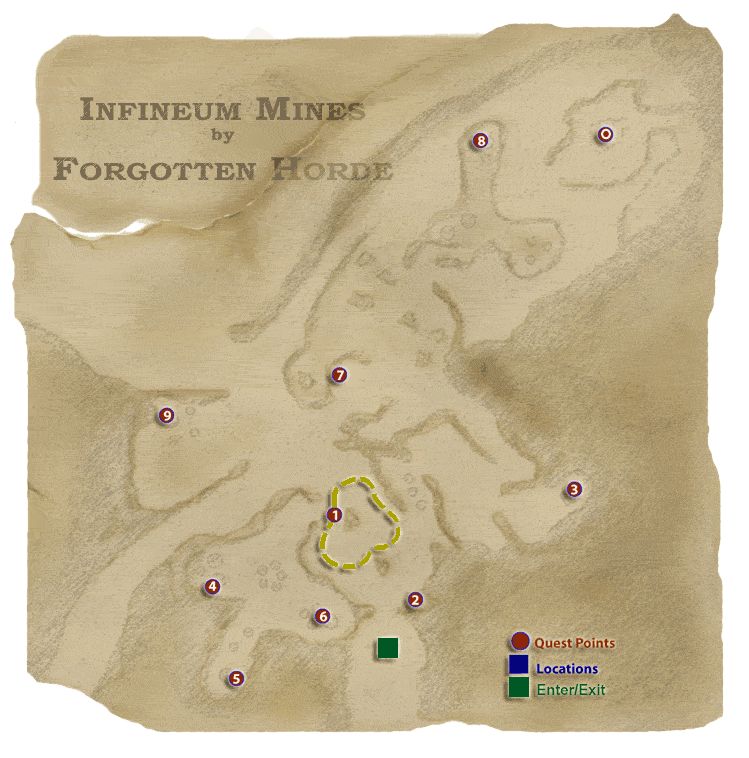 This outdoor dungeon is located in the Coterie Infineum Sanctuary and has a level range from 22-25.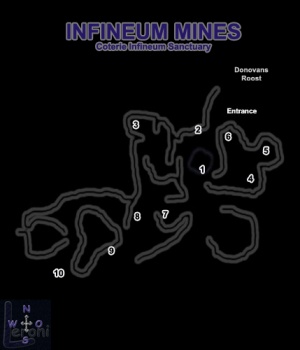 The infineum weapon questline is a huge chain starting at lvl 19 for the first part. A must if you want a shot at a red weapon as low as lvl 25.
Quest giver Scholar Donovan at Donovans Roost starts the chain. You need to be level 19 to start this quest series.
Locations
1 Warden Ponder
2 Runaway Xackari (Slave)
3 Capt. Fubared
4 Library - Book of Purification
5 Recruiter Sedymor
6 Recruiter Trevorak
7 Mineralogist Acadd
8 Infineum Weaponsmith
9 Tahir Jahani
0 Skereca