Shidreth Mines
From Angry Wiki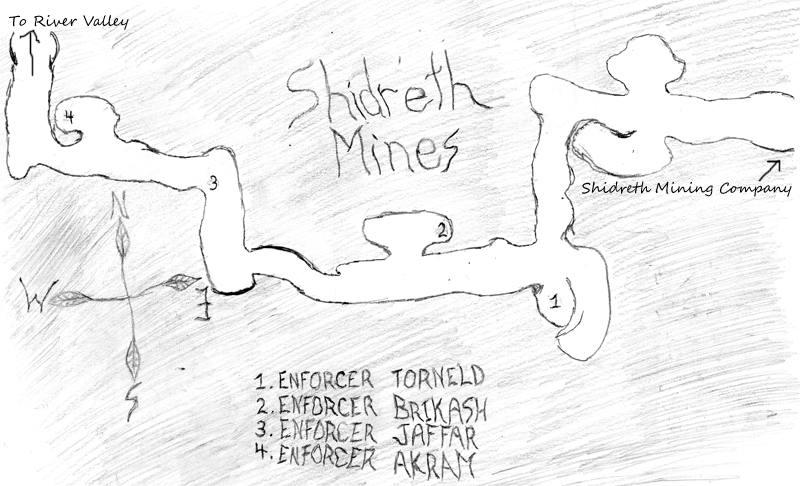 This dungeon is located between Coterie Infineum Sanctuary and River Valley and has a level range from 24-28.
NPCs
Quests
Sirens
You will need at least 12k faction to get the quests.
See Panther Illusion Mask Quest for more informations.
Encroaching Miners

Kill 10 miners
Kill 10 enforcers

Decapacitate the Enforcers
Gather the heads of the four lieutenants.
Miners
Available right from the start. The questgiver Head Miner Orgrash stands in the center of the mine (between marker 1 and 2).